Description
An Incredible 5MP/4MP Super HD IP Camera
RLC-420 has versions of 5MP and 4MP:
5MP RLC-420 with a pixel resolution of 2560x1920, that is, nearly 2.4X the resolution of 1080p Full HD, and even 1.3X the resolution of 1440p. It sees your home security more clearly, with more details.
4MP RLC-420 (renamed D400) with 2560x1440 high resolution to capture beautiful and smooth 4-megapixel live video streaming and video clips than 720p and 1080p cameras. No details will be missed!
Any way to see more clearly? Meet brand-new 4K (8MP, 3840x2160) RLK8-800B4 

Good Night Vision, for Peace of Mind at Night
18pcs infrared LEDs and advanced IR technology make Reolink RLC-420 an excellent night vision security camera, letting you see any event clearly even in the dark.
With a long night vision distance up to 100 feet, you can accurately identify people present in the event through videos captured by RLC-420 video surveillance camera.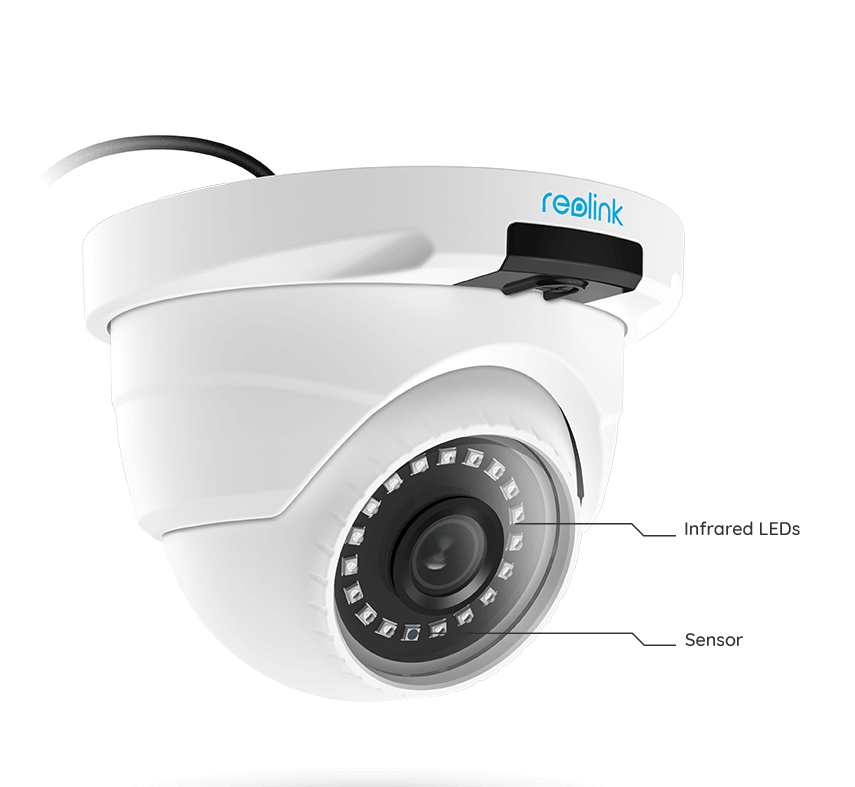 Motion Detection — The Smartest Way Ever for Alerts
Whenever a danger is detected, Reolink RLC-420 network turret camera will trigger alerts by immediately sending alert e-mails and pushing notifications to your device. It also uploads and saves captured images/videos to an FTP server.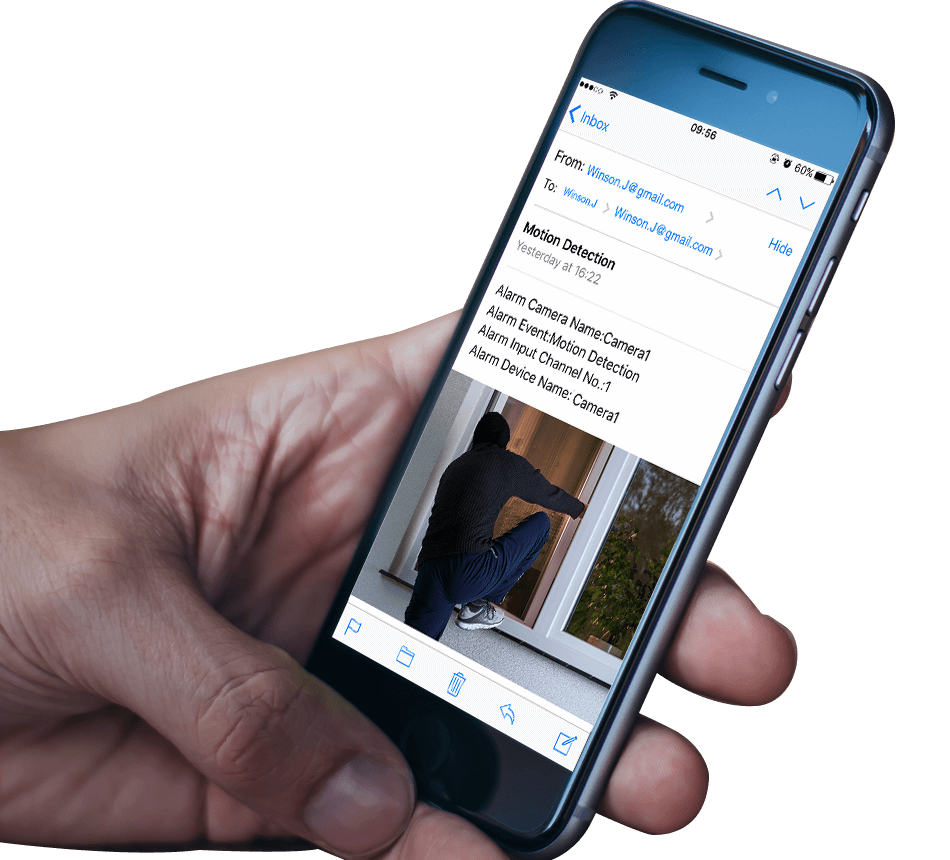 On the Motion Detect Setup interface, you can feel free to: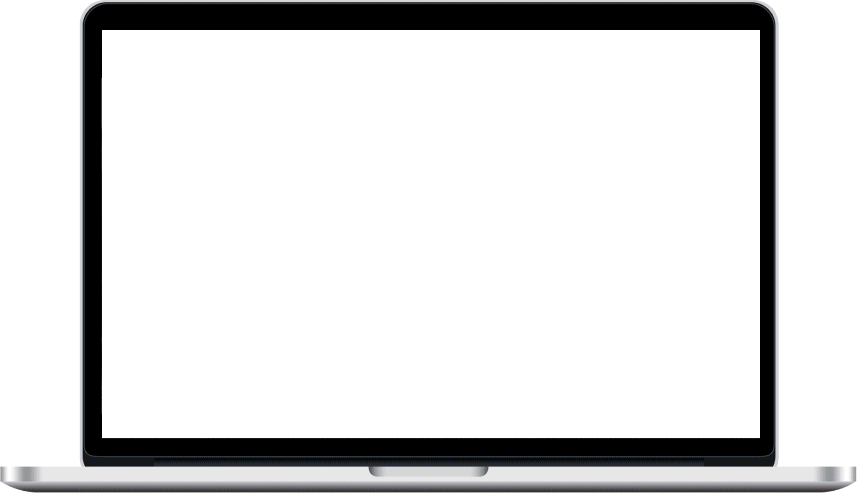 PoE Makes Easier Wiring and Installation
The Power over Ethernet (PoE) is an advanced technology, which enables you to use a single network cable for both video and power transmission. Therefore, RLC-420 PoE HD security IP camera makes the wiring simplified and installation easier. The best choice for DIY enthusiasts!

Remote Access Lets You Stay Informed Wherever
You can see live videos and stay connected of your home and office when you are away via free Reolink App on your mobile device, free Reolink Client on your computer or web browsers (IE, Google Chrome, Microsoft Edge, Safari, Firefox, etc.).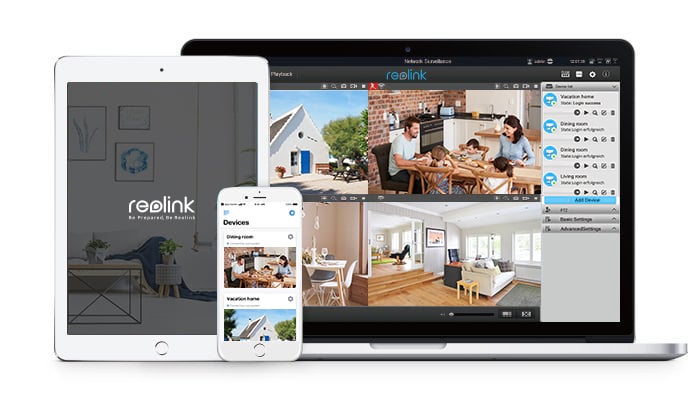 Remote Viewing Can Be Realized in 3 Simple Steps
Install the free App on your smartphone

Scan to automatically add the Reolink IP camera

Click the network camera to get the live view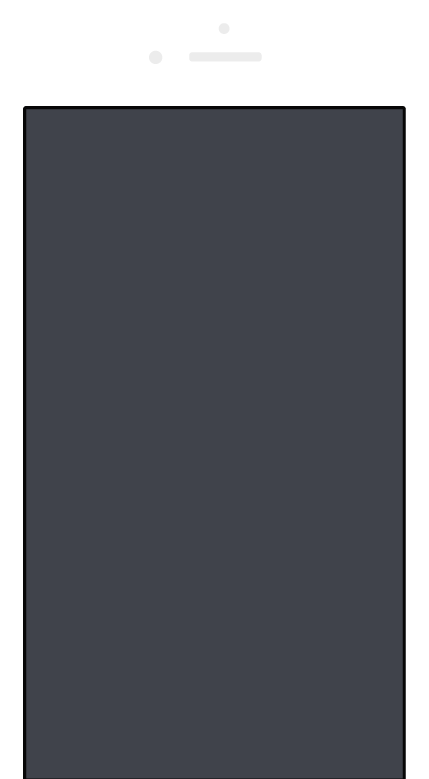 A Perfect Waterproof Outdoor Security Camera
The aluminum body and housing makes Reolink RLC-420 camera waterproof (IP66) and enables outdoor use. RLC-420 outdoor dome IP camera works perfectly both inside and outside your house, in harsh weather conditions.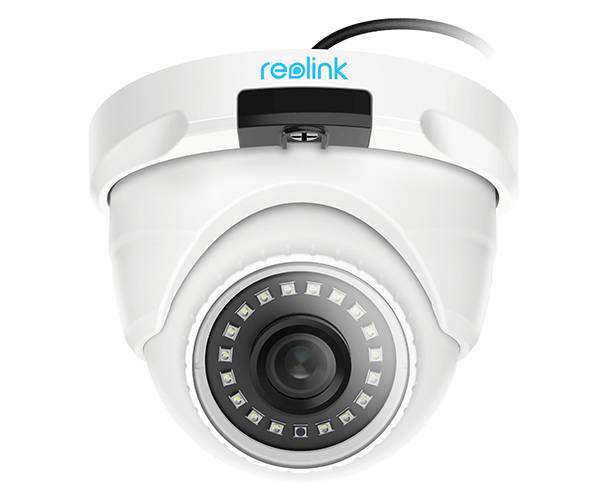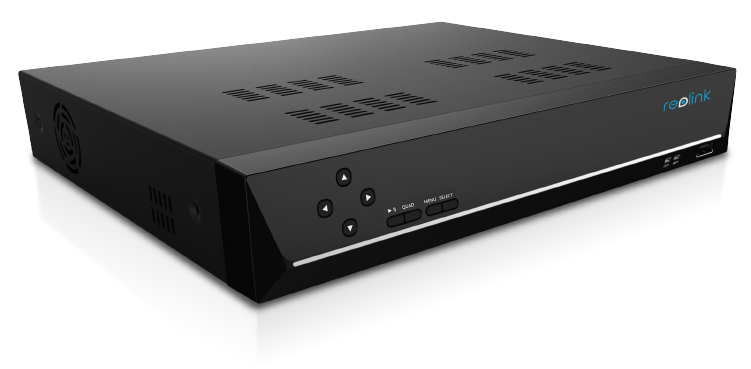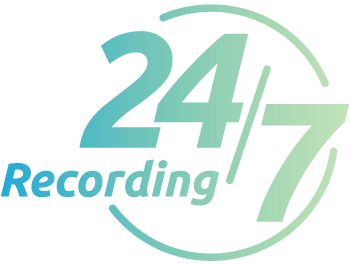 Work with Reolink NVR for 24/7 Reliable Recording
Reolink RLC-420 (5MP version) comes with a Micro SD card slot, which allows you to insert an SD card (up to 64GB) for motion event recording. But if you have multiple IP cameras or if you want 24/7 recording, a Reolink NVR is your best choice. The NVR works perfectly and efficiently with the cameras for round-the-clock monitoring and recording for your home & business security and surveillance.
* All Reolink security cameras work with Reolink NVRs ONLY.
Free Firmware Update — Easy, Quick and Flexible
Reolink firmware update for IP security cameras is very easy – download firmware on the firmware page and update the firmware on the client software. All is free! Learn More 
The process of firmware release and upgrade is flexible and quick too.

●

 We collect your feedback.

●

 Our R&D team research and do fixes.

●

 The latest firmware version is available to you shortly.