Description
REOLINK 4K 8MP POE Bullet Camera, used with 4K NVR, Built-in Mic, NO power supply required. Resolution 3840x2160, 100 feet night vision, 97 degrees viewing angle
4K Ultra HD PoE Add-on Camera
 Power over Ethernet (POE) no power cable required
 Audio Recording
 IP66 Waterproof
 Motion Detection
Must be used in combination with the below:
RL-RLN8-410-2T REOLINK 8ch 5MP PoE NVR  : 2TB Network Video Recorder (NVR)
RL-RL16-410-3T REOLINK 16ch 5MP PoE NVR :  3TB Network Video Recorder (NVR)
4K UHD - Mirrors Your World
Futuristic 4K Ultra HD Has Arrived. This 4K 8MP IP camera B800 boasts the pixel resolution of 3840x2160, delivering the highest level of imagery like never before. More than just capturing the images, it mirrors the reality.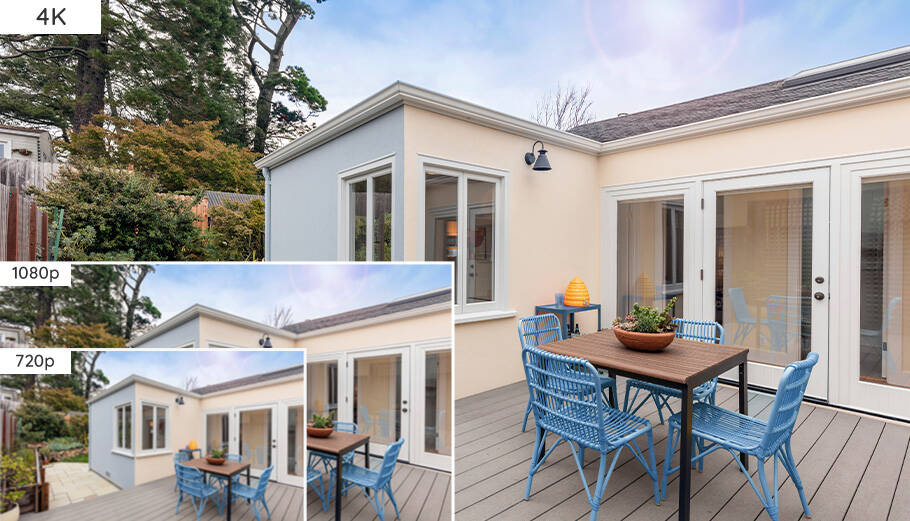 See Through the Darkness
Darkness cannot blind this 4K CCTV camera. Thanks to 18pcs powerful infrared LEDs and enhanced 3D-DNR technology, the camera can capture every move of would-be burglars or naughty fence-jumping animals at night with vivid and noise-free details.
18pcs Infrared LEDs

100 Feet Night Vision

97° Viewing Angle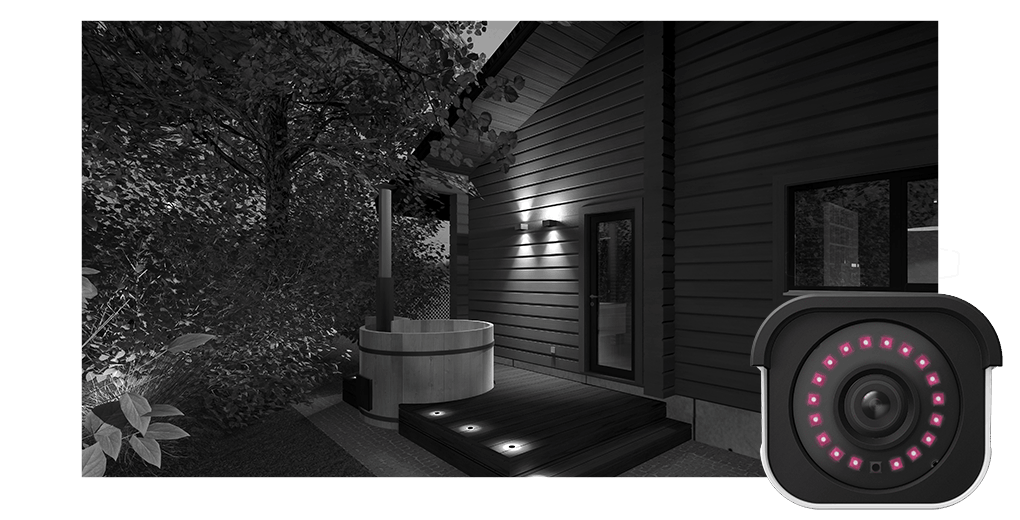 24/7 Unfailing Recording & Protection
When added into Reolink video surveillance system, the B800 security IP camera can record not just motion clips, but every single minute of what happened in your home or business. You will never miss a thing.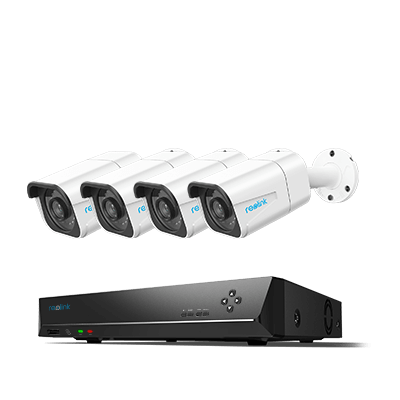 Smart Motion Alerts
This 4K 8MP security camera can detect motion and notify you instantly through push notifications, emails alerts or buzzer sounds. You can personalize all kinds of alerts to fit your needs.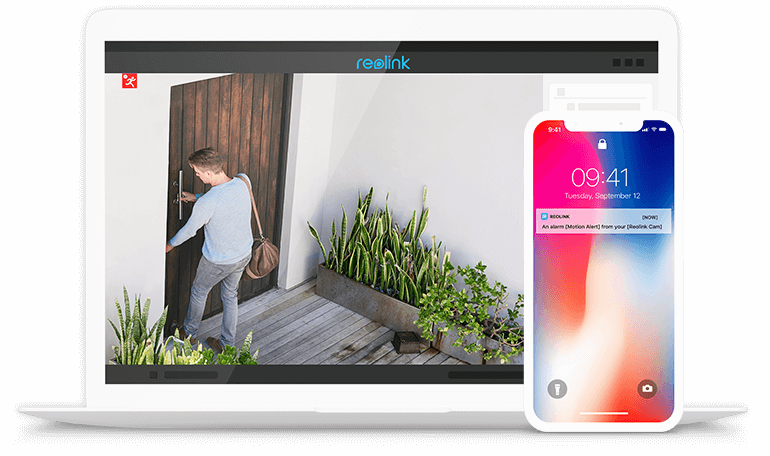 Push Notification
Receive instant motion alerts right on your phone. No delay.
Emails
Send motion snapshots or clips to you right away.
Buzzer in NVR
Triggered by motion to make sound warning.
PoE - Easy Setup, Beginner-Friendly
The B800 4K PoE IP camera passes power supply and data transmission via only one Ethernet cable without using separate power wires. Simple setup and reliable Internet connection for long distance (up to 330ft) make B800 ideal for outdoor surveillance.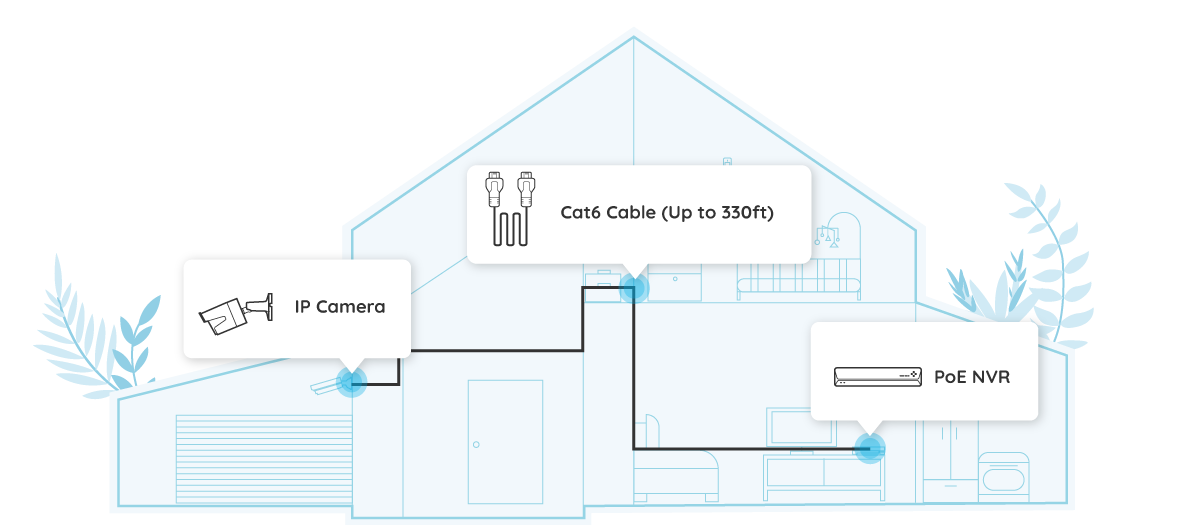 Rugged for All Weather
The 4K Ultra HD PoE camera features IP66 waterproof rating (its cables too!) and is suitable for both outdoor and indoor installation. Unfazed by rain, snow, hail or other harsh conditions, B800 is a truly year-round security camera.
 IP66 Weatherproof. Certified.